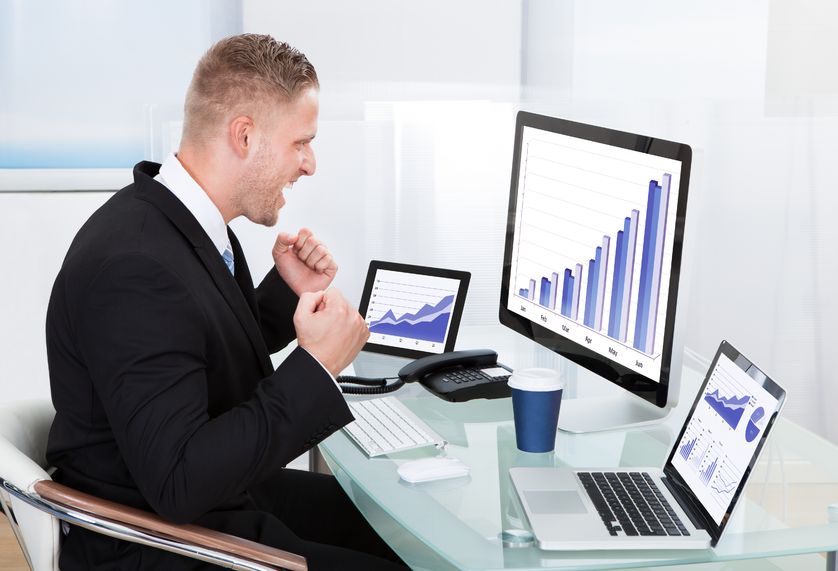 Everyone needs a hobby in life, so if your interest lies in the world of finance and money, you will probably find online trading very exciting. Before the internet came along, anyone who wanted to trade in stocks, shares, gold, futures or on the foreign exchange markets needed to have a close personal relationship with a broker. These days, however, anyone can have a go at online trading thanks to the development of various software packages and online trading tools. So if you are considering playing in the financial markets for fun, what important things do you need to know about trading software?
What is Trading Software?
There are many different types of trading software. Some software packages even let you practice your skills on a virtual investment portfolio, so instead of blowing the kids' inheritance on an unstable market, you can have a go at trading without any risk. Actual trading software makes online trading easier because it is able to track multiple stocks on one page. You could source the same information from a trading website, but using a trading software package is a great timesaver, which is useful if you are busy living life to the full.
Different Types of Trading Software
There are many different trading software packages available to amateurs and professionals. Simpler software will update once per day, which is fine if you are only dabbling in the financial markets as a hobby and you don't need to check your portfolio very often. More advanced software updates every fifteen minutes, and for the professional trader, a premium software package that continually updates will probably be the most appropriate.
Forex Trading Software – The currency markets are continually in flux, which makes it hard for software packages to track the latest prices across the world. The best Forex software packages update their information at least every fifteen minutes, so check this before you purchase.
Stocks and Shares Trading Software – Stocks and shares software packages monitor data from the financial markets to help you spot trends and patterns. The better software packages can offer useful insights into what stocks and shares are on the up as well as when would be a good time to sell.
Online Trading Considerations
Online trading software is useful for anyone who wishes to have a go at trading on the financial markets, but without a brokerage account you won't actually be able to buy and sell anything. To begin with, it is a good idea to practice with a virtual investment portfolio. That way you can hone your skills without losing any money. Over time you should become more skilled at spotting trends and predicting what will happen next. When this happens, or you feel confident enough to try trading for real, it is time to open a brokerage account.
Always read product reviews before you buy an online trading software package. There are many different levels of trading software, so if you are a total beginner, always choose a basic package until you know how the markets work.