This is a Sponsored post written by me on behalf of AeroLife™ for SocialSpark. All opinions are 100% mine.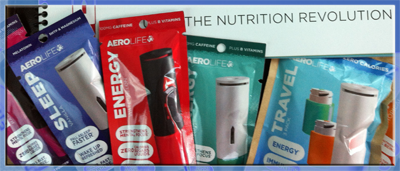 AeroLife uses the technology of air, in a safe air-based (no gases, etc.) system to provide you with nutrients that include vitamins, supplements, and tasty flavors. It works safely, cleanly, and very fast (I can attest to that!).
When gently drawing in the air, using the dispenser, the nutrients are drawn into the system and immediately start to help you feel refreshed (AeroLife Entergy); relaxed (AeroLife Sleep); or prepares you to fight off the nasty cold and flus that sometimes creep up on us during this season (AeroLife Immune).
This product is clean and safe, with particles that do not travel to the lungs, but rather, gently enter your system through a process as easy as sipping a straw, and yet, give you that refreshed feeling, while providing smart nutrition.
Even those of you who are skeptical will want to see if, by chance, it works, right? I was curious and I'm glad I tried it!
Ok, first, I have to admit. I'm not one for reading the instructions. I mean, in that way, I'm more like a "stereotypical guy" than a woman, putting the bicycle together and then wondering what all of the extra pieces were for, while staring at them on the curb. So, I pulled out all these fun, colorful packs, and the very creative and intriguing book, and I went to start right away. I think my overly complex brain got confused because it was almost "too simple" to use. Instead of extra parts, I kept trying to put parts together to use it. Ok, note to self and to all of you out there who are technically-minded like me. It isn't as complex as you are thinking. In fact, the following video demonstrates the process in a way that we geeks need to see it –>
AeroLife Energy
I have been pretty tired lately and before delving into the AeroLife pack, I took a nap. One of those really deep naps. I was awakened suddenly and even though I was up moving, I was very groggy and not awake at all. This seemed like the perfect time to try the AeroLife Energy. I did and I told myself not to think anything psychosomatic, attributing what I thought should happen and making it happen. But, really, I felt so energized! It was better than any triple-shot coffee! It was better than any energy drink. Not only was I energized mentally, but I was ready to go for a walk. I never go from 0 to 60 quite like that after one of those deep naps! And, I didn't feel all artificially energized. I felt very natural, as if I hadn't napped and had already had all of the sleep my body needed.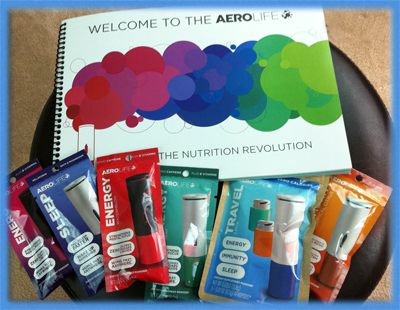 Confessions of a Diet-Coke-a-Holic
I am often seen, even in pictures, with my bottle of Diet Coke in hand. While I am not ready to go cold turkey, I have to say that when it comes to energy, the AeroLife Energy nutrients do a quicker job than my beloved Diet Coke. There is no sugar high and no "drugged feeling," just refreshed and ready to face the day. I no longer require the heavy-duty strong coffee (the kind that puts hair on the chest) to get me going. All I need is the compact, clean, nutrient-delivery AeroLife unit, with my favorite flavor of the day. And, it is so easy to carry with me that I can have one at the office for a mid-day pick-me-up.
Try AeroLife for yourself and see how well you do. Don't take my word for it and don't feel like you have to flush the coffee beans down the garbage disposal. Simply Start your free trial now and see if this natural, scientifically designed combination of vitamins and supplements helps you to fee more refreshed when you need to be alert and more relaxed when you need to wind down.