If you are determined to complete your doctorate, you are likely determined to make it work in whatever space you have, right? So, let's hop to it and make it work for you, future doctor with that future doctoral workspace!
It is challenging, too, when you are an adult student and you are balancing life as a student with life as a spouse, parent, career person, and more. This affects your space. It may be that your office is also the kid's playroom. Sometimes, finances put us in that situation, but that does not mean that we cannot make the most of it, right?
---
Learning to Blog and make money! with Blog Income Recovery.
---
Keep in mind that unless you are wealthy beyond your wildest dreams, your space in your home is not necessarily ideal. And, even if you are that wealthy, likely there is something else that is wrong with your life (as in, boredom?). You see, life isn't perfect and the sooner we realize that and how to look at our cup as half-full, the better off we will be in general. But, then you can visit PositivePersistence.com for more articles on the positive thinking way of life 🙂
Time for your workplace to inspire you! Ready?
Tweet

The Mindful Mindset
There are two key aspects that we want to focus on, in today's discussion, when it comes to our doctoral workspace as a doctoral candidate (and beyond):
Does it make us happy, content, and able to focus on what we need to get done?
Are we able to do it with what we have, again, keeping focused on what is important (including family and finances)?
With those two questions at the back of our mind and yet in the forefront of our thinking, we can move forward with our strategies. From there, we can flesh out our plan for our cozy study area, keeping in mind that there is no reason that it cannot evolve as time, circumstances, and even money resources possibly change in the future.
Another aspect that may change, especially in light of today's economy, is that many of us may find ourselves working from home and if not the entrepreneurial approach, it is possible that we bring work home with us. It is also possible that we take on additional contracts, in addition to our day job out of financial necessity or even out of boredom and need for activity. Then, there are the boards that may nominate us to participate, the volunteer work, the church or community involvement projects, and the list can go on from there. So, you see, this may not just be an educational expansion and place to study, it may become much more than that. But, in the interest of keeping it simple, we will start with that place to study… that doctoral workspace.
---
Video Maker FX for all of your quick, effective videos. Yes, I'm an affiliate, but I absolutely love this software! When it comes to the effective videos, It is definitely this software. The ROI (return-on-investment) is high (less time; better results)!
---
Strategy 1: Define Your Objectives
One of the best (and easiest) places to start is to define what your objectives are, or what the purpose is, for this study area. Likely, this will be easy because it probably relates to the idea of … studying.
There may be other purposes, as well. For example, if you are an entrepreneur there may be home office needs in addition to studying. There may be other aspects of a work-from-home type scenario like a combination sewing room for the wedding dress seamstress or a workshop for the part-time carpenter.
Granted, both of those scenarios, as well as the work-from-a-home-office scenario add a level of complication, especially when it is something other than an office approach (i.e. requiring a space for a sewing machine for the seamstress or a band saw for the carpenter or a keyboard or guitar stand for the musician … and the list goes on from there).
Be inspired! Yes, workspaces can help create that glow... 🙂
Tweet

In spite of the potential for the complex, let's keep it more simplified and stick with the objective of studying for our purposes in this article. But, as you can see, the process of addressing objectives (and purposes) is one that is important when it comes to planning an area, in this case, for the studying for your doctorate. It is also an important first step for many other endeavors in life (as anyone studying for their doctorate likely already knows and has probably written about in a research paper or two).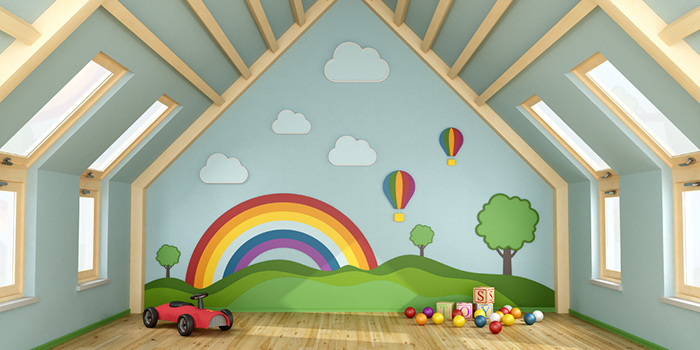 Strategy 2a: Identify the Creative Options (Like Time-Sharing Your Kids' Playroom)
Maybe your space is limited but one of your rooms is not being used 24/7. I mean, not that we have to have a room be used 24/7 but if we look at our home as a sort of spatial distribution, we can assess whether or not it is being utilized.
Let's say that your son or daughter goes to preschool every other day for six hours. Maybe you are working from home and need that six hours for your study (or work) time. It is especially helpful when your young child is off having fun. I mean, you have someone watching out for your child for safety and needs being met and he or she is likely having fun playing with his or her pals. And, it is quiet!
So, how about this? How about you use your child's playroom for your office? I know. In this world of mine, mine, mine, that may seem foreign. I mean, isn't that your child's room? Or, is it? If you are wealthier than you deserve to be then yes, maybe you have a home where your child can have a playroom for every color of the rainbow. But, you are trying to do the best for your family. You and/or your spouse or partner are working on covering the bills (paying for that playroom!) and putting food on the table. It isn't about entitlement and yet it is about ensuring that you are not studying for your biology test under the table with Fido while your kid's playroom goes empty and unused (where it could be functioning as that doctoral workspace, at least for a moment or two).
I'm not suggesting you commandeer the playroom (unless that is what you desire to do) but rather, multi-task the room. There are many different ways to do that. You could get creative with the furniture, like a hideaway desk that can hide away from view when not in use. The type of furniture will depend on your son or daughter, as far as trust issues (not playing with daddy or mommy's laptop) as well as safety issues (not having a monitor fall on your child). Likely, the more secure you can make things, both safety and security-wise, the better.
Strategy 2b: Build a Reward System Into the Mix (Like Logic Play or TV Time as a Reward)
Maybe, as a part of Strategy 2, you want to figure out a reward system. That could apply to you as well as the other person (or people) sharing the space. Maybe something like, if all of the studying is done, there is extra TV time. That could go for your child or mommy/daddy getting schoolwork done. And, that space? It could still be shared, like the person not doing the studying (i.e. benefitting from the reward) could watch from their favorite comfy chair with headphones. And, these positions could be swapped. BTW – it is amazing how much studying you can bribe yourself into getting done if it is your time for the fun chair and headphones!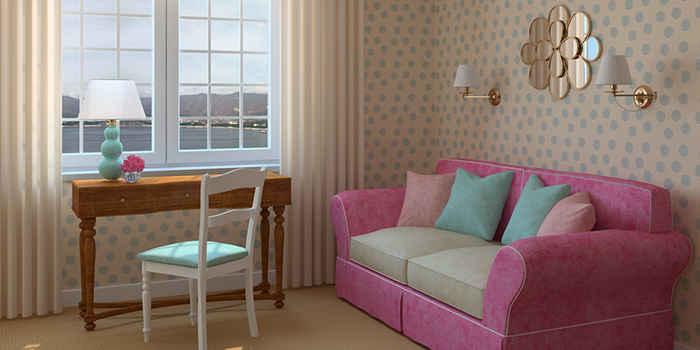 Strategy 3: Create Your Library or Writing Area in Another Place
I wish I had a picture of it but my grandfather, who had the largest private library in Canada at the time that he died, had the most creative methods of making something out of nothing when it came to studying. Yes, I probably inherited the studying "gene" from him and the "loving" gene from my other grandfather!
But, the picture I wished I had taken? He converted what used to be a window that led to the outside, to a bookcase. He then converted the outside patio to a closed-in study and built floor-to-ceiling bookshelves there, too. Since the patio was "outside" (originally), the floor-to-ceiling ended up being two-story. They were small stories, for the era when the house was built, but a huge library for that small house! What it taught me is that if you set your mind to it, you can create it, even a doctoral workspace and ongoing study space!
Fortunately, we do not have to be carpenters or architects (though that probably helps) and we can use stores like IKEA and Amazon to help us get furniture that will allow us to convert existing space into other uses, whether it is Strategy 2 with the shared space or converting a space like my grandfather did, or adding to a space, like the kitchen.
Oh, and I included the picture, above, with the interesting decorative taste and couch color, etc., on purpose. Why? I wanted to illustrate that not only can you let your creative juices flow when it comes to your doctoral workspace but that you can also work within the constraints that may be presented to you. So, even if it is the living room with the pink couch, you may still be able to carve out a space for your laptop and a pen and paper (do people still use those?). With so much available online, like research libraries and Kindle ebooks, and with so much available by way of laptops and iPads, etc., less space is needed for the desk and we can allow our creativity to drive (or float) our boat.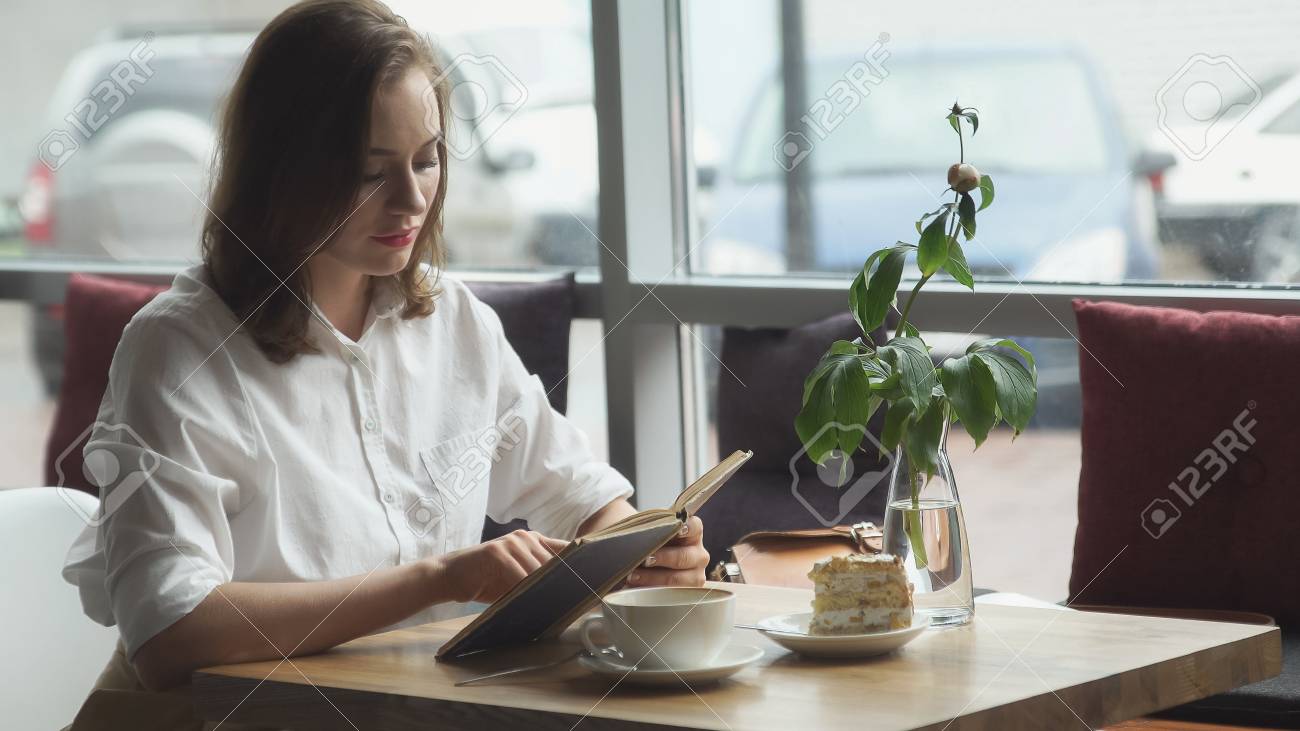 Strategy 4: Consider Extending Your Office to Include the Local Cafe
Another option is to take your laptop and maybe some textbooks and study at your local Cafe (i.e. Starbucks). Years ago (ok, decades ago) it used to be an oddity and you may have received looks. But, fortunately now it is somewhat normal behavior. Hopefully, with it being considered mainstream, you will have fewer people staring at you.
Granted, I wouldn't necessarily take everything I owned with me. For example, I'd keep it simple and probably only take my laptop, headphones, my university textbooks on Kindle or online, but that is me, keeping it simple. Also, I don't like to irritate the cafe owners by making it look like I am moving in and all for the "price" of a water.
Out of common courtesy, please consider paying for the equivalent in food/drink. You don't want to irritate people, do you? Figure out the amount of time and try to compensate them accordingly in your order. For example, if you are going to occupy a table for six hours, realize that that is six hours that are not being used by another client who may have paid them. It isn't a competition, but we may want to consider human decency.
Not wanting to spend the money on the coffee at the Cafe? Consider Strategies 2 and 3 and possibly use your kitchen and purchase your own Cappuccino maker for the reward at the kitchen table while you study. See, now you're thinking!
No, I didn't set out to include any Amazon links in this article but as I expounded on this topic, I couldn't help but look around my own office and quite a bit of it was purchased at Amazon (or is it "on" Amazon?). So, I found those items that I have been using and wanted to share them with you, along with the positive and the negative (with hopes that you can avoid negative experiences, eh?). Obviously, I can't make guarantees, but it helps if someone has tried it, right?
And, speaking of which, the Mr. Coffee Barista Cappuccino machine, above, is not something that I have tried but I have tried similar. And, I would be remiss if I didn't share an honest assessment of those machines. In my experience, the machines that have fewer features last for years whereas the fancier machines may be more fun, but tend to last less than a year.
A couple of Sidebar thoughts for you… First, I have a series on small kitchen appliances on another site and maybe I can elaborate on some of these devices there. The series is still a work-in-progress, so stay tuned. 🙂
The other idea relates directly to this whole fancy coffee thing. That is, that the following is the appliance that has been working wonderfully in my home office, for years, without issue. Again, I can't make guarantees (I'm not the manufacturer, nor affiliated, and only a user and an Amazon affiliate) but I have had personal luck with this thing >>
Strategy 5: Incorporate Office Time at the Office (i.e. During Lunchbreaks)
I worked at this one place where they had this sort of undeveloped lounge. It was a room with a sort of counter area that was up against the window where you could look out at the lights of Los Angeles (beautiful sight! And, you can tell I was working late into the night, eh?). I say "undeveloped" because I think the room had a couple of tables and not much for lighting and that was about it. It was a part of the company's leased area but it was as if no one knew about this room.
I say all this to say that that room worked well for studying during a lunch break at work. I had my own office and I loved my office but two things happened when I tried to study in my office, even during a designated break:
I would become distracted and start working, which meant no studying; and
Others would see me and no offense, but wouldn't really care whether I was on break or not. As a result, they interrupted my studying – no blame, just stating what happens when you have a corporate office.
I suppose it depends on the company and the circumstances. I take that back. It most definitely depends on the company and/or circumstances. For example, I wonder if an hourly employee has an easier time of designating that a particular time slot is their time for studying. In contrast, as a salaried manager, it felt like all of my time belonged to the company. That designation was on me and not a blame thing for the company. But, as a result, it was difficult for me to separate myself from company duties long enough to study. That is where that little undeveloped room seemed to be handy.
Identify the best creative you! And, it is easy!
Tweet

In contrast, at another place where I worked years before that, I had a desk and there was the common lunchroom. In the lunchroom, there was always the television running and I am not one who can concentrate on a doctoral research paper with a soap opera running in the background, so studying didn't happen there, either.
And, another place with a television? There was one company that had a really comfortable lounge area for the lunch room. I tried to take my break a couple of hours after other people so I could go in there and study. Oh, I didn't require others to be quiet or anything but it seemed that others had the idea of afternoon TV shows and would come in just after I laid out my laptop and books (yes, non-Kindle at that time). No problem and I could pack up and go back to work but it was as if I felt like I had to schedule days to use the lunchroom. And, what are you going to do, insist that others were not allowed to watch the television? Ok, so personally I would watch streaming on my laptop with my headphones but… The circumstances demonstrated that it was easier to just work until I was finished (salaried or not) and do the studying at home.
When it comes to studying while at the office, take advantage of opportunities that present themselves (like my undeveloped quiet room). Also, if there are not opportunities, realize that that is the way the cookie crumbles and do not become upset with yourself or others (i.e. the example of the soap opera marathon in the lunchroom). And, by all means, when I say take advantage I do not mean dishonestly but do realize a blessing when it comes your way (and realize when maybe there are none to be had at that moment).
Now Is the Time to Study (In Summary)
So, now we have some approaches and strategies that we can use to get that studying done. Some may apply to all circumstances, like the first one, with identifying the objectives. Others may be combined, like the multi-use and time-shared rooms with reward systems (for you and for family members). But, any way you cut it, realize that life changes. It marches onward and you have the world as your oyster, able to move with the flow and create the creative.
Now, off to that studying, eh? Seriously! 🙂