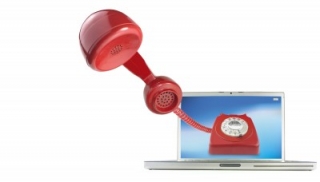 With the use of the internet, VoIP, or the voice over internet protocol, has come into existence. VoIP basically uses the internet signal to provide its users endless possibilities to communicate.
Because of the boundless possibilities, it is one of the best tools to boost profit in any business, especially the investment firms. With the most up-to-date services VoIP can offer, business sectors are starting to grab this new technology.
What are the possible roles of VoIP to Investment Firms?
Obviously, the role of VoIP is communication. However, if you really try to maximize its potentials, you would agree that VoIP increases productivity. Since it was created with internet as its base of connectivity, the range of its coverage is also worldwide. With this, investment firms are now extending their services worldwide without any additional capitalization.
Compared to wired telephony system, VoIP offers magnificent services that create significant increase in productivity for businesses in the following ways:
Accessibility
As what we have discussed in the first part of this article, VoIP is internet powered. It means that you can make use of the VoIP services 24/7 anywhere. This is the best part of it because you can now update your business anywhere. Or, you can check your emails, your voice messenger, and most especially, answer important calls. VoIP is indeed the most accessible means of communication in business.
Integration
You can now integrate VoIP in any of your business web pages. For instance, instead of spending too much in call cards you can save by putting your Skype contacts in your web page, social media sites and advertisement pages. Most of the VoIP are now available in most of the smart phones. So anywhere, with fast internet connection, you can now contact anyone without spending too much.
Flexibility
The flexibility of using VoIP phones can be appreciated by its presence in most of the gadgets available in the market. Most of the VoIP are equipped with functions that can be easy to manipulate in different consoles. For example, you can use Skype in most of the smartphones and tablets. With this, you can actually go mobile without worrying about your business that's left in the office.
Functionality
Of course! What would be the edge of VoIP if it does not exceed the services in your old fashion telephone? VoIP has more functions like call forwarding, voice recorder, call waiting and the shocking part, video calling.
Cut costs
You can pay your expensive internet connection, but never to a telephone bill, which only offers one service of voice call. Now, most business firms prefer the use of the internet as means of communication because it really saves. Imagine paying only one bill when it can offer you everything in this world.