I remember years ago there was a site where we could take tests for free and get little 8.5 x 11 inch certificates indicating that we knew our stuff. I spent hours collecting those "certifications."
Of course, in the real world, they did not mean a whole lot and not only that, but I think the company only lasted about a year. Someone bought them and it was not the same fun little company it had been.
As I am teetering on digressing, I am reminded just how important it is to not only have the knowledge and skill sets, but to be able to prove them to a client, boss, or future employer.
That is where certifications come in handy. I mean the real ones, not the fun ones I was just talking about in my introduction.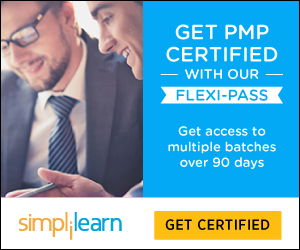 How Do I Get Certified?
The answer to that question could come in many forms, but one answer that I found, only recently, is the site, "SimpliLearn" (affiliate).
In the past, I have used other companies and I would love to name the names, but since I cannot say anything that is really good about them, I wouldn't want to embarrass them. Let's put it this way. You all have heard of the PMP certification (Project Management Institute / Project Management Certification)? Well, I got one of those wonderful AppSumo deals where something that is supposed to cost somewhere around $1,000 was only $99. I had to jump on it. I mean, I was already looking at about $800 just for the certification testing and even though I minored in project management in my BSIT (Bachelor of Science, Information Technology) and graduated summa cum laude, that does not mean that I was convinced that I would pass with flying colors. I figured I could use a refresher course.
So, I signed up. I studied faithfully… at first. But, I became frustrated when I found that every single course had an error in it. For example, the person in the presentation would say that the apple is green. Then the test would say that you got the question wrong when you answered it according to the "teacher," because the apple was red. I contacted the company responsible for the training and they confirmed that it was an error and they fixed it. Guess what happened the next week? The same thing, with the next course.
Do you know what that does over time? It erodes any trust that you may have had that the company knows what they are doing (or teaching).
Ironic Ending
If we jump to the end of that story, it is a bit ironic because the company phoned me about a year later and out of the blue, they asked me to join their team as their quality control person. Of course I would help them! However, when I returned the call to accept the offer, they were nowhere to be found. According to their website, they still exist. Well, that is another reason that I no longer trust that company and I was in search of another company.
Enter SimpliLearn!
Ok, admittedly, the bar is low for SimpliLearn. If they respond to emails or phone calls; if they don't make job offers and disappear; and if every other course unit does not contain an error, then they have already superseded their competitor!
I'm sure they are better than that and I am looking forward to trying out their courses for myself. The real proof is in the pudding. In other words, go sign up for a course, take the certification test and see if you fly through it like melted butter!
And, unlike my experience of paying the other company for error-ridden content (hopefully), there are oodles of positive testimonials and reviews, as well as a money-back guarantee. Even though it is $200 more than the sale price I paid for the low-quality training from the competitor, I think that that higher quality is worth the additional $200. How about you?